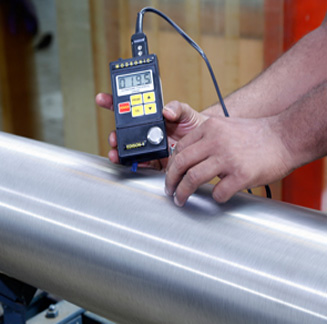 Our comprehensive knowledge and years of practical experience are backed by our reputation for high quality and efficient service which is maintained by stringent quality control, in house laboratory facilities and effective production control.
A fully equipped inspection department is an integral part of our organization with facilities for micro sectioning, eddy-current thickness measurement, micro hardness testing and surface finish measurement.
Close tolerances and specifications are strictly maintained and all parts pass a rigid percentage final inspection prior to dispatch.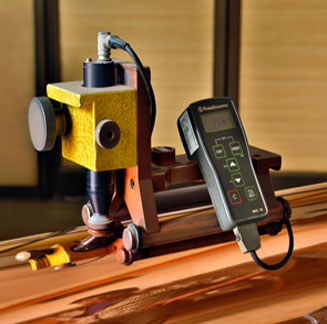 QC at each and every stage of the process:-
• Chemical analysis of plating bath on daily basis.
• Standardized engraving parameters & Cylinder quality analysis.
• measure the actual opening, depth and cell volume on copper, and subsequently chrome cells, to control quality and consistency during the manufacturing process.